Events
David Lazer, Northeastern University - "Computational Approaches for Identifying Fake News"
Northwestern Institute on Complex Systems (NICO)
12:00 PM
//
5101, Kellogg Global Hub
Kellogg School of Management Ford Conflict and Dispute Resolution Series
David Lazer is a world renowned computational social scientist, a distinguished Professor in the Department of Political Science and College of Computer and Information Science at Northeastern University, and Director of the Program on Networked Governance (PNG) at Harvard. David's work is based on the idea that networks of connections influence the functioning, success and failure of actors and systems. His research covers everything from the very micro (social influence processes within groups), to the very macro (the development of global-wide regulatory regimes). David's research is widely cited, has received extensive financial support from DARPA, NSF, NIH and private funding agencies, and is reported in media outlets worldwide.
On March 2, 2018, he will speak at Northwestern University on the topic of "Computational Approaches for Identifying Fake News."
click to see full description

more
click to hide full description

less
Friday, March 2, 2018 at 12:00 PM - 1:30 PM
5101, Kellogg Global Hub Map
Northwestern Institute on Complex Systems (NICO)
Data Science Nights - June 2021 Meeting (Speaker: Juandalyn Burke)
Northwestern Institute on Complex Systems (NICO)
5:15 PM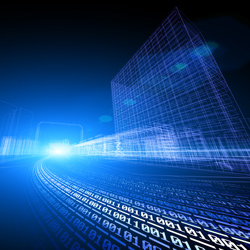 JUNE MEETING: Tuesday, June 29, 2021 at 5:30pm (US Central) via Zoom and Gather
DATA SCIENCE NIGHTS are monthly hack nights on popular data science topics, organized by Northwestern University graduate students and scholars. Aspiring, beginning, and advanced data scientists are welcome!
AGENDA:
5:15: Welcome to Data Science Nights via Zoom
* Zoom Link: TBA
5:30: Presentation by Juandalyn Burke
6:00: Hacking session via Gather
* Gather link: TBA
SPEAKER: Juandalyn Burke, Ph.D. Candidate, Biomedical Informatics and Medical Education Department, University of Washington
TOPIC: TBA
ADDITIONAL HACKING SESSION INFO
For anyone interested in building and analyzing networks, Jenny Liu will be at the "hack" sessions with code related to networks. The goal will be to go through some basic exercises from a book, then move onto reproducing the results of some papers.
For more info: data-science-nights.org
Supporting Groups:
This event is supported by the Northwestern Institute for Complex Systems and the Northwestern Data Science Initiative.
click to see full description

more
click to hide full description

less
Tuesday, June 29, 2021 at 5:15 PM - 7:30 PM
Northwestern Institute on Complex Systems (NICO)