Events
WED@NICO SEMINAR: Niall Mangan, Northwestern "Data-driven model selection for dynamic, biological systems"
Northwestern Institute on Complex Systems (NICO)
12:00 PM
//
Lower Level, Chambers Hall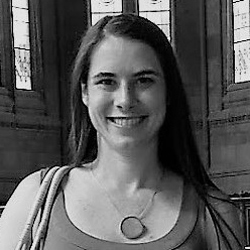 Speaker:
Niall Mangan, Assistant Professor, Department of Engineering Sciences & Applied Mathematics, McCormick School of Engineering, Northwestern University
Title:
Data-driven model selection for dynamic, biological systems
Abstract:
Inferring the structure and dynamical interactions of complex systems is critical to understanding and controlling their behavior. As higher fidelity data becomes available, rapid generation and evaluation of mechanistically meaningful models from data is increasingly possible. I will present a data-driven framework for sparse identification of nonlinear dynamical systems (SINDy). SINDy subselects a set of models from the combinatorial possibilities represented in the feature library. To enable discovery of a broader class of functions, I have developed implicit-SINDy, which combines a compact feature library, implicit formulation, and sparsity promoting non-convex optimization. The method successfully identifies models for metabolic and regulatory.
Speaker Bio:
Dr. Mangan is currently an Assistant Professor position in Engineering Sciences and Applied Mathematics at Northwestern University in 2018. Before coming to NU, she was an Acting Assistant Professor in the Applied Mathematics Department at the University of Washington, Seattle and Reseach Consultant at the Institute for Disease Modeling, Bellevue, WA. Besides developing model selection methods, Dr. Mangan works on spatial models for metabolism and bioengineering, and modeling of photovoltaics, lasers, and other materials systems.
About the Speaker Series:
Wednesdays@NICO is a vibrant weekly seminar series focusing broadly on the topics of complex systems and data science. It brings together attendees ranging from graduate students to senior faculty who span all of the schools across Northwestern, from applied math to sociology to biology and every discipline in-between.
Live Stream:
click to see full description

more
click to hide full description

less
Wednesday, February 21, 2018 at 12:00 PM - 1:00 PM
Lower Level, Chambers Hall Map
Northwestern Institute on Complex Systems (NICO)
Data Science Nights - Nov 2022 Meeting w/ Hengyang Li (Mechanical Engineering)
Northwestern Institute on Complex Systems (NICO)
5:15 PM
//
Chambers Hall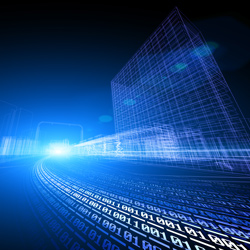 NOVEMBER MEETING: Tuesday, November 29, 2022 at 5:20pm (US Central)

In person at: Chambers Hall, 600 Foster St, Evanston, IL
or via Zoom: https://northwestern.zoom.us/j/95396859605

RSVP: Kindly RSVP if you plan to attend to reserve your spot.

DATA SCIENCE NIGHTS are monthly talks on data science techniques or applications, organized by Northwestern University graduate students and scholars. Aspiring, beginning, and advanced data scientists are welcome!

AGENDA:
5:20pm - A brief discussion on Data Project Working Group
5:30pm - Talk by Hengyang Li with Q&A, PhD Candidate,
Mechanical Engineering, Northwestern University
"Mechanistic Data Science for Mechanical Simulation and Design"
click to see full description

more
click to hide full description

less
Tuesday, November 29, 2022 at 5:15 PM - 7:00 PM
Northwestern Institute on Complex Systems (NICO)