Events
WED@NICO SEMINAR: Sameer Srivastava, UC Berkeley "Lifting the Curtain: Backstage Cognition, Frontstage Behavior, and the Interpersonal Transmission of Culture​"
Northwestern Institute on Complex Systems (NICO)
12:00 PM
//
Lower Level, Chambers Hall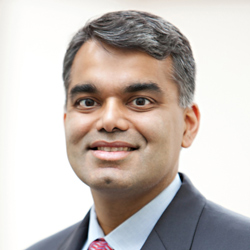 Speaker:
Sameer Srivastava, Assistant Professor, Haas School of Business, University of California, Berkeley
Title:
Lifting the Curtain: Backstage Cognition, Frontstage Behavior, and the Interpersonal Transmission of Culture
Co-Sponsor:
This week's talk is co-sponsored by The Science of Networks in Communities (SONIC) research group.
Abstract:
From the schoolyard to the boardroom, the pressures of cultural assimilation pervade all walks of social life. Yet people vary in the capacity to fit in culturally, and their fit can wax and wane over time. We examine how individual cognition and social influence produce variation and change in cultural fit. We do so by lifting the curtain between the backstage (cognition) and frontstage (behavior) of cultural fit. We theorize that the backstage comprises two analytically distinct dimensions—perceptual accuracy and value congruence—and that the former matters for normative compliance on the frontstage, whereas the latter does not. We further propose that a person's behavior and perceptual accuracy are both influenced by observations of others' behavior, whereas value congruence is less susceptible to peer influence. Drawing on email and survey data from a mid-sized technology firm, we use the tools of computational linguistics and machine learning to develop longitudinal measures of frontstage and backstage cultural fit. We also take advantage of a reorganization that produced quasi-exogenous shifts in employees' peer groups to identify the causal impact of social influence.
Speaker Bio:
Sameer B. Srivastava is Assistant Professor and Harold Furst Chair in Management Philosophy and Values at UC Berkeley's Haas School of Business and is also affiliated with UC Berkeley Sociology. His research unpacks the complex interrelationships among the culture of social groups, the cognition of individuals within these groups, and the connections that people forge within and across groups. Much of his work is set in organizational contexts, where he uses computational methods to examine how culture, cognition, and networks independently and jointly relate to career outcomes. His work has been published in scholarly journals such as American Journal of Sociology, American Sociological Review, Management Science, and Organization Science. It has been covered in media outlets such as Fortune, The Wall Street Journal, Financial Times, and Forbes. Sameer teaches a popular MBA elective course, Power and Politics in Organizations, and co-directs the Berkeley-Stanford Computational Culture Lab.
About the Speaker Series:
Wednesdays@NICO is a vibrant weekly seminar series focusing broadly on the topics of complex systems and data science. It brings together attendees ranging from graduate students to senior faculty who span all of the schools across Northwestern, from applied math to sociology to biology and every discipline in-between.
Live Stream:
click to see full description

more
click to hide full description

less
Wednesday, February 7, 2018 at 12:00 PM - 1:00 PM
Lower Level, Chambers Hall Map
Northwestern Institute on Complex Systems (NICO)