Events
WED@NICO SEMINAR: Adam Kleinbaum, Dartmouth College "Language Style Similarity and Friendship Networks"
Northwestern Institute on Complex Systems (NICO)
12:00 PM
//
Lower Level, Chambers Hall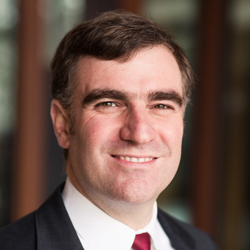 Speaker:
Adam Kleinbaum, Associate Professor of Business Administration, Tuck School of Business, Dartmouth College
Title:
Language Style Similarity and Friendship Networks
Co-Sponsor:
This week's talk is co-sponsored by The Science of Networks in Communities (SONIC) research group.
Abstract:
Why do friendship networks form? Social scientists have documented multiple forces that shape social networks, perhaps foremost of which is homophily, the tendency of friends to be similar in gender, age, nationality, personality, body weight, or social class. This paper demonstrates in two studies that similarity in linguistic style is also associated with friendship and that the causal arrow points in both directions: linguistic similarity drives network tie formation and friends exhibit linguistic convergence over time. In the first study, we analyze the linguistic styles and the emerging friendship network in a complete cohort of 285 graduate students at an East Coast university. In the second study, we analyze a large-scale dataset of online reviews from Yelp.com, an online reviewing platform with social network functionality. Across both studies, we collected data in two waves, allowing us to study changes in both friendship networks and linguistic styles over time. Using the LIWC computational linguistic framework, we analyze the full text of students' essays and of 1.7 million reviews by 159,651 Yelp reviewers. The results of these two studies consistently show that similarity in linguistic style increases the likelihood that a friendship forms and that friendship ties, in turn, induce a convergence in linguistic style. Finally, we show that these dual engines of homophily – selection and convergence – have profound consequences: in our empirical data and in a simulation study, we show that these processes contribute to societal fragmentation.
Speaker Bio:
Adam Kleinbaum is an Associate Professor in the Strategy and Management area at the Tuck School of Business at Dartmouth, and is co-founder of the Dartmouth Interdisciplinary Network Research (DINR) Group. He received both his D.B.A and undergraduate degree from Harvard, where he served as a post-doctoral fellow for the Harvard Business School. Since then, his work has focused on examining the antecedents and evolution of social networks in organizations to understand what structures promote both individual and organizational success. His research has been published in various management and business journals, as well as in several major news outlets.
About the Speaker Series:
Wednesdays@NICO is a vibrant weekly seminar series focusing broadly on the topics of complex systems and data science. It brings together attendees ranging from graduate students to senior faculty who span all of the schools across Northwestern, from applied math to sociology to biology and every discipline in-between.
Live Stream:
click to see full description

more
click to hide full description

less
Wednesday, January 31, 2018 at 12:00 PM - 1:00 PM
Lower Level, Chambers Hall Map
Northwestern Institute on Complex Systems (NICO)
Data Science Nights - Nov 2022 Meeting w/ Hengyang Li (Mechanical Engineering)
Northwestern Institute on Complex Systems (NICO)
5:15 PM
//
Chambers Hall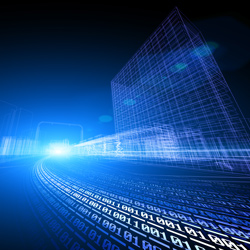 NOVEMBER MEETING: Tuesday, November 29, 2022 at 5:20pm (US Central)

In person at: Chambers Hall, 600 Foster St, Evanston, IL
or via Zoom: https://northwestern.zoom.us/j/95396859605

RSVP: Kindly RSVP if you plan to attend to reserve your spot.

DATA SCIENCE NIGHTS are monthly talks on data science techniques or applications, organized by Northwestern University graduate students and scholars. Aspiring, beginning, and advanced data scientists are welcome!

AGENDA:
5:20pm - A brief discussion on Data Project Working Group
5:30pm - Talk by Hengyang Li with Q&A, PhD Candidate,
Mechanical Engineering, Northwestern University
"Mechanistic Data Science for Mechanical Simulation and Design"
click to see full description

more
click to hide full description

less
Tuesday, November 29, 2022 at 5:15 PM - 7:00 PM
Northwestern Institute on Complex Systems (NICO)