Events
WED@NICO SEMINAR: Jennifer Cutler, Northwestern University "Scaling Up Social Media-Based Marketing Research"
Northwestern Institute on Complex Systems (NICO)
12:00 PM
//
Lower Level, Chambers Hall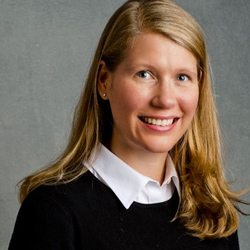 Title:
Scaling Up Social Media-Based Marketing Research
Speaker:
Jennifer Cutler - Assistant Professor of Marketing, Kellogg School of Management, Northwestern University
Talk Abstract:
Social media contain a wealth of information about consumers and market structures, and this has many marketers excited about the potential uses for such data. However, it is often not straightforward or cost-effective to process these data for reliable marketing insights. In particular, many approaches to commonly desired problems (such as classifying text by topic or classifying users by demographics) rely on supervised machine learning methods, which require (often extensive) labelled training data. Such data can be difficult to obtain, and, due to the idiosyncratic and rapidly evolving user behavior on different platforms (e.g., "netspeak" slang), can become out-of-date quickly. In this talk, I will explore ways of leveraging the organic structure of social media data to circumvent the need for curated training data, resulting in unsupervised or distantly-supervised algorithms that are flexible, scalable, and highly automated. I will share examples of how such methods can be applied towards problems such as classifying marketer and user-generated text by topic, predicting demographic traits of users, and estimating the strength of brand image associations.
Speaker Bio:
Jennifer Cutler's research focuses on understanding perceptual dynamics in social networks and developing methods for extracting marketing insights from social media. Her work, which blends advances in quantitative marketing, social psychology, and artificial intelligence, has received awards from the Association for the Advancement of Artificial Intelligence, the National Business and Economics Society, and the Max Planck Institute for Human Development.
Live Stream:
click to see full description

more
click to hide full description

less
Wednesday, October 4, 2017 at 12:00 PM - 1:00 PM
Lower Level, Chambers Hall Map
Northwestern Institute on Complex Systems (NICO)
Data Science Nights - Nov 2022 Meeting w/ Hengyang Li (Mechanical Engineering)
Northwestern Institute on Complex Systems (NICO)
5:15 PM
//
Chambers Hall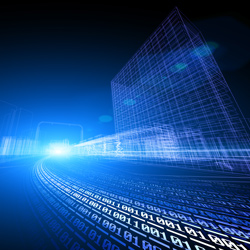 NOVEMBER MEETING: Tuesday, November 29, 2022 at 5:20pm (US Central)

In person at: Chambers Hall, 600 Foster St, Evanston, IL
or via Zoom: https://northwestern.zoom.us/j/95396859605

RSVP: Kindly RSVP if you plan to attend to reserve your spot.

DATA SCIENCE NIGHTS are monthly talks on data science techniques or applications, organized by Northwestern University graduate students and scholars. Aspiring, beginning, and advanced data scientists are welcome!

AGENDA:
5:20pm - A brief discussion on Data Project Working Group
5:30pm - Talk by Hengyang Li with Q&A, PhD Candidate,
Mechanical Engineering, Northwestern University
"Mechanistic Data Science for Mechanical Simulation and Design"
click to see full description

more
click to hide full description

less
Tuesday, November 29, 2022 at 5:15 PM - 7:00 PM
Northwestern Institute on Complex Systems (NICO)