Events
Science of Science Chicago: Third Meeting on May 23rd
Northwestern Institute on Complex Systems (NICO)
3:00 PM
//
Baldwin Auditorium Robert H Lurie Medical Research Center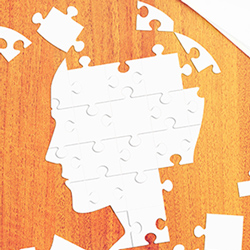 Science of Science Chicago: Third Meeting on May 23rd

About:
These monthly meetings at Northwestern's Medical Campus are for people who are interested in research on Science of Science in the Chicago area. We hope to create a shared regular meeting place for scientific exchange and discussion across different universities, and university campuses, and different methodological approaches, and scientific backgrounds.
Whether you do active research on Science of Science or are just interested in that area, please feel welcome. Science of Science is a young discipline whose perspectives may be sociological, economic, data-scientific, bibliometric, network-scientific, genomic, or historic.
Program
3.00 - 3.05 Introduction
3.05 - 3.35 Laura Trouille (Adler Planetarium, Zooniverse)
Zooniverse: Lessons Learned and Frontier Efforts in Unlocking Data through Citizen Science with 1.5 Million Volunteers
3.35 - 4.05 Valentin Danchev (UChicago, Knowledge lab)
Reinventing the Classics: Present Influences on Past Scholarship
4.05 - 4.25 Coffee Break
4.25 - 4.55 Qing Jin (NICO, Dashun Wang lab)
Understanding Complex Substitutive Systems
4.55 - 5.00 Concluding Remarks
click to see full description

more
click to hide full description

less
Tuesday, May 23, 2017 at 3:00 PM - 5:00 PM
Baldwin Auditorium Robert H Lurie Medical Research Center Map
Northwestern Institute on Complex Systems (NICO)
Fall classes begin 8 a.m.
University Academic Calendar
All Day
Tuesday, September 24, 2019
University Academic Calendar
Data Science Nights - September 2019 Meeting
Northwestern Institute on Complex Systems (NICO)
6:30 PM
//
Lower Level, Chambers Hall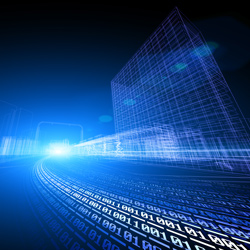 MARCH MEETING: Thursday, June 25, 2019 at 6:30pm in Chambers Hall, Evanston
DATA SCIENCE NIGHTS are monthly hack nights on popular data science topics, organized by Northwestern University graduate students and scholars. Aspiring, beginning, and advanced data scientists are welcome!
Speaker or Theme: TBA
Agenda: TBA

For more info: data-science-nights.org
Supporting Groups:
This event is supported by the Northwestern Institute for Complex Systems, and the Northwestern Data Science Initiative.
click to see full description

more
click to hide full description

less
Thursday, September 26, 2019 at 6:30 PM - 8:30 PM
Lower Level, Chambers Hall Map
Northwestern Institute on Complex Systems (NICO)