Events
WED@NICO SEMINAR: Kristian Hammond, Northwestern University "Communicating with the New Machine: Human Insight at Machine Scale"
Northwestern Institute on Complex Systems (NICO)
12:00 PM
//
Lower Level Chambers Hall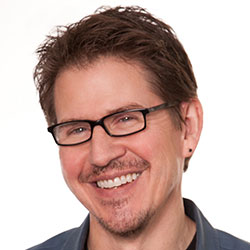 Communicating with the New Machine: Human Insight at Machine Scale
Speaker:
Kristian Hammond - Professor of Electrical Engineering and Computer Science, Northwestern University, and Chief Scientist at Narrative Science.
Talk Abstract:
The world of big data is at an inflection point. We have crafted a rich collection of methods for gathering, managing and analyzing massive data sets in business, government, public policy and our day-to-day lives. On top of this, our analytic capabilities make it possible of use to discover powerful correlations, trends and predications in the data we have. And, more recently, the rise of machine learning has given us even greater power to mine our data for information.

But this is not the end of the game. The numbers alone simply do not provide us with what we really need: information and insight. The data are only the first step in making these insights available and useful to the decision makers who need them.

In this talk, I will outline what we are with regard to data analytics and how the technology of automatic narrative generation from data plays the crucial role of bridging the gap between the Big Data world of numbers and symbols and our need for understandable insights. I will dive into use cases from business, education and everyday life to show how the power of automatically generated narratives can provide us all with the insights that are still trapped in the wealth of data we now control.
Live Stream:
To join the Meeting: bluejeans.com/8474912527
To join via Browser: bluejeans.com/8474912527/browser
click to see full description

more
click to hide full description

less
Wednesday, April 5, 2017 at 12:00 PM - 1:00 PM
Lower Level Chambers Hall Map
Northwestern Institute on Complex Systems (NICO)