Events
WED@NICO SEMINAR: Youyou Wu, Northwestern Institute for Complex Systems (NICO) "Inferring Personality from Digital Footprints"
Northwestern Institute on Complex Systems (NICO)
12:00 PM
//
Lower Level Chambers Hall
Inferring Personality from Digital Footprints
Speaker:
Youyou Wu - Postdoctoral Fellow, Kellogg School of Management and the Northwestern Institute for Complex Systems (NICO)
Talk Abstract:
Personality is a key driver behind people's behavior, cognitions, motivations and emotions. The judgments people make of each other's personalities are the basis of common and important decisions in personal and professional lives, such as whom to befriend, marry, trust, avoid, hire, or elect as president. Like many other psychological traits, personality is latent and cannot be measured directly. Traditional personality assessment methods rely on human judgements, asking individuals themselves, peers, or clinicians to rate personality using a list of statements on a questionnaire. Despite their reliability and validity in most applications, these methods have several limitations: expensive, slow to administer, and sometimes biased.
In this talk, I will present the latest personality assessment technique free of human judgments—inferring personality from digital footprints. Based on a large sample of participants, I show that machine learning models built using one type of digital footprint—Facebook Likes—can be accurate in assessing personality. I also explore the minimal conditions needed to build models with satisfactory accuracy, including using small training samples or a short personality questionnaire. This method can be potentially generalized to the assessment of other psychological traits besides personality.
Live Stream:
To join the Meeting: bluejeans.com/8474912527
To join via Browser: bluejeans.com/8474912527/browser
click to see full description

more
click to hide full description

less
Wednesday, February 15, 2017 at 12:00 PM - 1:00 PM
Lower Level Chambers Hall Map
Northwestern Institute on Complex Systems (NICO)
Data Science Nights - Nov 2022 Meeting w/ Hengyang Li (Mechanical Engineering)
Northwestern Institute on Complex Systems (NICO)
5:15 PM
//
Chambers Hall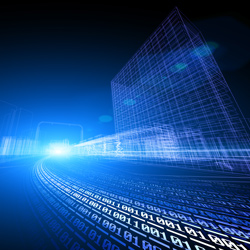 NOVEMBER MEETING: Tuesday, November 29, 2022 at 5:20pm (US Central)

In person at: Chambers Hall, 600 Foster St, Evanston, IL
or via Zoom: https://northwestern.zoom.us/j/95396859605

RSVP: Kindly RSVP if you plan to attend to reserve your spot.

DATA SCIENCE NIGHTS are monthly talks on data science techniques or applications, organized by Northwestern University graduate students and scholars. Aspiring, beginning, and advanced data scientists are welcome!

AGENDA:
5:20pm - A brief discussion on Data Project Working Group
5:30pm - Talk by Hengyang Li with Q&A, PhD Candidate,
Mechanical Engineering, Northwestern University
"Mechanistic Data Science for Mechanical Simulation and Design"
click to see full description

more
click to hide full description

less
Tuesday, November 29, 2022 at 5:15 PM - 7:00 PM
Northwestern Institute on Complex Systems (NICO)