Events
WED@NICO SEMINAR: Rosemary Braun, Feinberg School of Medicine "Seeing the Forest and the Trees: Multi-scale Approaches for Analyzing *Omic Data"
Northwestern Institute on Complex Systems (NICO)
12:00 PM
//
Lower Level Chambers Hall
Seeing the Forest and the Trees: Multi-scale Approaches for Analyzing *Omic Data
Speaker:
Rosemary Braun - Assistant Professor, Feinberg School of Medicine
Talk Abstract:
Living processes are governed by complex networks of molecular interactions involving thousands of elements: genes, proteins, enzymes, non-coding RNAs, and other signaling molecules. These systems are finely tuned to produce precise biological effects, robust enough to tolerate intrinsic and extrinsic variability, and flexible enough to adapt to environmental changes, but aberrations in these systems can lead to disease.
Advances in high-throughput "*omic" assays now make it possible to probe these systems in genome-wide detail, providing unprecedented opportunity to investigate disease mechanisms by simultaneously profiling thousands molecular markers per sample. To date, however, most analyses of *omic data consider each marker independently and treat regulatory pathways as a "sum of their parts." By neglecting the network of interactions, such approaches can miss crucial multi--gene effects associated with disease.
This talk will present some recent techniques developed in our group to incorporate pathway information into the analysis of high--dimensional *omic data. By analyzing data at the systems level, our methods enable us to integrate disparate types of *omic data, make inferences about disease mechanisms, and distinguish sets of cumulatively deleterious alterations from those that compensate one-another to preserve the overall function of a pathway. We will show how these analyses can overcome the high variability of *omics data to yield results that are more reproducible across studies, and demonstrate how these methods can be used to identify novel therapeutic and diagnostic targets.
Live Stream:
To join the Meeting: bluejeans.com/8474912527
To join via Browser: bluejeans.com/8474912527/browser
click to see full description

more
click to hide full description

less
Wednesday, February 8, 2017 at 12:00 PM - 1:00 PM
Lower Level Chambers Hall Map
Northwestern Institute on Complex Systems (NICO)
Data Science Nights - Nov 2022 Meeting w/ Hengyang Li (Mechanical Engineering)
Northwestern Institute on Complex Systems (NICO)
5:15 PM
//
Chambers Hall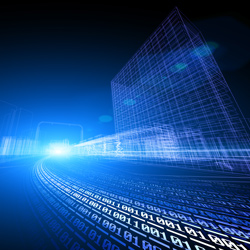 NOVEMBER MEETING: Tuesday, November 29, 2022 at 5:20pm (US Central)

In person at: Chambers Hall, 600 Foster St, Evanston, IL
or via Zoom: https://northwestern.zoom.us/j/95396859605

RSVP: Kindly RSVP if you plan to attend to reserve your spot.

DATA SCIENCE NIGHTS are monthly talks on data science techniques or applications, organized by Northwestern University graduate students and scholars. Aspiring, beginning, and advanced data scientists are welcome!

AGENDA:
5:20pm - A brief discussion on Data Project Working Group
5:30pm - Talk by Hengyang Li with Q&A, PhD Candidate,
Mechanical Engineering, Northwestern University
"Mechanistic Data Science for Mechanical Simulation and Design"
click to see full description

more
click to hide full description

less
Tuesday, November 29, 2022 at 5:15 PM - 7:00 PM
Northwestern Institute on Complex Systems (NICO)