Events
WED@NICO SEMINAR: Sabine Brunswicker, Purdue University "Innovation on Open Digital Platforms"
Northwestern Institute on Complex Systems (NICO)
12:00 PM
//
Lower Level Chambers Hall
Innovation on Open Digital Platforms: Simulating the Effect of Developer Strategies on the Interplay Between Platform Complexity and Performance
Speaker:
Sabine Brunswicker - Associate Professor and Director, Research Center for Open Digital Innovation, Purdue University.
Talk Abstract:
Innovation and production has become increasingly open and distributed phenomenon. Over the last year, platforms have established themselves as the primary model for organizing the development and distribution of digital "apps–. Google Android, iPhone iOS, or Salesforce.com are just a few of many examples. The apps offered on such platforms range from truly novel offerings along with apps presenting incremental advantages over previous versions. This talk presents the results of a recently completed study that is focused on how the platform design, and in particular the complexity of the platform's architecture shapes the performance of different developer behaviors, that are either focused on more incremental or radical design choices. Drawing upon the literature on search and aspirations, the study develops an NK simulation model to represents the developers' iterative app development process, during which the developer pays attention to information on the performance of others' and their own prior app performance. The results from this simulation unpack the effect of different developer strategies on the interplay between platform complexity and platform performance. It discovers several unexpected relationships, such as that platforms with upward striving developers with high aspiration points perform worse under conditions of highly complex platforms. The study results contribute to platform design theory by offering a set of propositions about the relationship between platform complexity, developer profiles, and platform performance. The findings also allow platform owners to revisit their current platform design in order to improve their platform's performance. At the end of the talk, I will provide an overview of ongoing empirical quasi-experiments on open data application development intended to advance our understanding of how platform design can support application developer in re-use to increase developer and platform performance.
Live Stream:
To join the Meeting: bluejeans.com/8474912527
To join via Browser: bluejeans.com/8474912527/browser
click to see full description

more
click to hide full description

less
Wednesday, November 16, 2016 at 12:00 PM - 1:00 PM
Lower Level Chambers Hall Map
Northwestern Institute on Complex Systems (NICO)
Data Science Nights - Nov 2022 Meeting w/ Hengyang Li (Mechanical Engineering)
Northwestern Institute on Complex Systems (NICO)
5:15 PM
//
Chambers Hall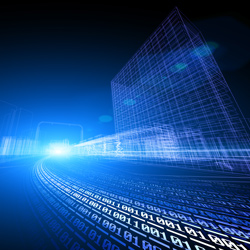 NOVEMBER MEETING: Tuesday, November 29, 2022 at 5:20pm (US Central)

In person at: Chambers Hall, 600 Foster St, Evanston, IL
or via Zoom: https://northwestern.zoom.us/j/95396859605

RSVP: Kindly RSVP if you plan to attend to reserve your spot.

DATA SCIENCE NIGHTS are monthly talks on data science techniques or applications, organized by Northwestern University graduate students and scholars. Aspiring, beginning, and advanced data scientists are welcome!

AGENDA:
5:20pm - A brief discussion on Data Project Working Group
5:30pm - Talk by Hengyang Li with Q&A, PhD Candidate,
Mechanical Engineering, Northwestern University
"Mechanistic Data Science for Mechanical Simulation and Design"
click to see full description

more
click to hide full description

less
Tuesday, November 29, 2022 at 5:15 PM - 7:00 PM
Northwestern Institute on Complex Systems (NICO)