Events
WED@NICO SEMINAR: Steve Franconeri, Dept of Psychology, Northwestern University "Structure Perception in Data Visualization"
Northwestern Institute on Complex Systems (NICO)
12:00 PM
//
Lower Level Chambers Hall
Speaker:
Steve Franconeri, Professor of Psychology, Weinberg College of Arts & Sciences, Northwestern University.
Talk Abstract:
Your visual system is a neural network that evolved and developed to perceive the scenes, faces, and objects of the natural world. You then adapt that network to process structure in data visualizations and other artificial displays of information, leading to forms of visual thinking that are at times powerful, but often severely limited. I'll propose a model of how this adaption allows us to visually compute statistics on depictions of raw data, process relative magnitudes in a bar graph, and link features by similarity in a color heatmap.
Live Stream:
To join the Meeting: bluejeans.com/766896615
To join via Browser: bluejeans.com/766896615/browser
click to see full description

more
click to hide full description

less
Wednesday, November 9, 2016 at 12:00 PM - 1:00 PM
Lower Level Chambers Hall Map
Northwestern Institute on Complex Systems (NICO)
Data Science Nights - Nov 2022 Meeting w/ Hengyang Li (Mechanical Engineering)
Northwestern Institute on Complex Systems (NICO)
5:15 PM
//
Chambers Hall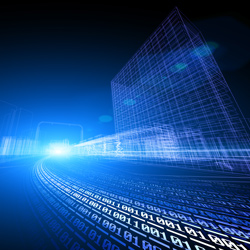 NOVEMBER MEETING: Tuesday, November 29, 2022 at 5:20pm (US Central)

In person at: Chambers Hall, 600 Foster St, Evanston, IL
or via Zoom: https://northwestern.zoom.us/j/95396859605

RSVP: Kindly RSVP if you plan to attend to reserve your spot.

DATA SCIENCE NIGHTS are monthly talks on data science techniques or applications, organized by Northwestern University graduate students and scholars. Aspiring, beginning, and advanced data scientists are welcome!

AGENDA:
5:20pm - A brief discussion on Data Project Working Group
5:30pm - Talk by Hengyang Li with Q&A, PhD Candidate,
Mechanical Engineering, Northwestern University
"Mechanistic Data Science for Mechanical Simulation and Design"
click to see full description

more
click to hide full description

less
Tuesday, November 29, 2022 at 5:15 PM - 7:00 PM
Northwestern Institute on Complex Systems (NICO)