Events
WED@NICO SEMINAR: William Schnaper, Feinberg School of Medicine "Lurie Children's Hospital and NICO: What do we have in common?"
Northwestern Institute on Complex Systems (NICO)
12:00 PM
//
Lower Level Chambers Hall
Speaker:
William Schnaper, MD - Professor of Pediatrics, Feinberg School of Medicine, Northwestern University.
Talk Abstract:
William Schnaper, Lauren Marsillio and Michael Kelleher
Recently, the Northwestern University Clinical and Translational Sciences (NUCATS) Institute received a TL1 training grant from the National Institutes of Health. We chose a novel task of training postdoctoral fellows (either clinical fellows in pediatrics or basic research fellows in engineering) to apply engineering solutions to problems in pediatric and adolescent health. Each fellow would have a mentor in both science and clinical pediatrics, and receive a salary stipend to protect their research time. We now have nine fellows who are addressing such problems as: How can natural language processing be used on the electronic health record help us optimize discharge planning? Can a servomechanism be developed for for delivering regional anesthesia to infants and young children? What is the best way to deliver antisense oligonucleotides to brain tumors? Can advanced data extraction methods be used to improve the recruitment of children for clinical trials? The long-term goal of this training program is to nucleate further collaboration among these disparate disciplines in order to develop a unique and nationally recognized program for innovative health research. The speakers will review potential projects that have been proposed, and describe a specific initiative in the pediatric intensive care unit at Lurie Children's that combines real-time analysis of high-resolution, physiologic data with data extracted from the electronic medical record and other medical devices in order to assess risk of morbidity and mortality in critically ill pediatric patients.
Live Stream:
To join the Meeting: bluejeans.com/649861198
To join via Browser: bluejeans.com/649861198/browser
click to see full description

more
click to hide full description

less
Wednesday, October 26, 2016 at 12:00 PM - 1:00 PM
Lower Level Chambers Hall Map
Northwestern Institute on Complex Systems (NICO)
Data Science Nights - Nov 2022 Meeting w/ Hengyang Li (Mechanical Engineering)
Northwestern Institute on Complex Systems (NICO)
5:15 PM
//
Chambers Hall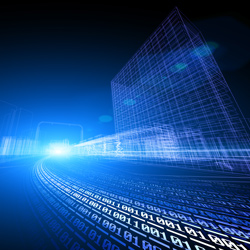 NOVEMBER MEETING: Tuesday, November 29, 2022 at 5:20pm (US Central)

In person at: Chambers Hall, 600 Foster St, Evanston, IL
or via Zoom: https://northwestern.zoom.us/j/95396859605

RSVP: Kindly RSVP if you plan to attend to reserve your spot.

DATA SCIENCE NIGHTS are monthly talks on data science techniques or applications, organized by Northwestern University graduate students and scholars. Aspiring, beginning, and advanced data scientists are welcome!

AGENDA:
5:20pm - A brief discussion on Data Project Working Group
5:30pm - Talk by Hengyang Li with Q&A, PhD Candidate,
Mechanical Engineering, Northwestern University
"Mechanistic Data Science for Mechanical Simulation and Design"
click to see full description

more
click to hide full description

less
Tuesday, November 29, 2022 at 5:15 PM - 7:00 PM
Northwestern Institute on Complex Systems (NICO)