Events
WED@NICO SEMINAR: Mar Reguant, Dept of Economics, Northwestern University "(Machine) Learning from Schools about Energy Efficiency"
Northwestern Institute on Complex Systems (NICO)
12:00 PM
//
Lower Level Chambers Hall
Speaker:
Mar Reguant - Assistant Professor, Department of Economics, Weinberg College of Arts & Sciences, Northwestern University.
Talk Abstract:
We study the impacts of energy efficiency investments at public K-12 schools in California. Our empirical setting offers two advantages. First, schools provide a rare laboratory to analyze energy efficiency as there are thousands of them, all pursuing very similar economic activities but exposed to different outdoor temperatures and with different existing infrastructures. Second, we make use of high frequency metering data—electricity consumption every fifteen minutes—to develop several approaches to estimating counterfactual energy consumption absent the energy efficiency investments. In particular, we use difference-in-difference approaches with rich sets of fixed effects. We also implement a novel machine-learning approach to predict counterfactual energy consumption at treated schools, and validate the approach with non-treated schools. Using both approaches, we find that the energy efficiency projects in our sample reduce electricity consumption between 2 to 4% on average, which can result in substantial savings to schools. We compare the estimates of the actual energy savings generated by measures to ex ante engineering estimates of savings, and, in ongoing work, compare the costs of installing measures to our estimates of the value of energy saved to come up with measure-specific cost-benefit metrics.
Livestream via Blue Jeans:
To join the Meeting: bluejeans.com/232560717
To join via Browser: bluejeans.com/232560717/browser
click to see full description

more
click to hide full description

less
Wednesday, October 19, 2016 at 12:00 PM - 1:00 PM
Lower Level Chambers Hall Map
Northwestern Institute on Complex Systems (NICO)
Data Science Nights - Nov 2022 Meeting w/ Hengyang Li (Mechanical Engineering)
Northwestern Institute on Complex Systems (NICO)
5:15 PM
//
Chambers Hall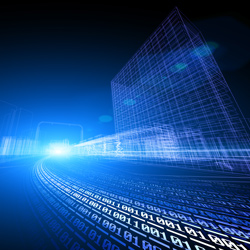 NOVEMBER MEETING: Tuesday, November 29, 2022 at 5:20pm (US Central)

In person at: Chambers Hall, 600 Foster St, Evanston, IL
or via Zoom: https://northwestern.zoom.us/j/95396859605

RSVP: Kindly RSVP if you plan to attend to reserve your spot.

DATA SCIENCE NIGHTS are monthly talks on data science techniques or applications, organized by Northwestern University graduate students and scholars. Aspiring, beginning, and advanced data scientists are welcome!

AGENDA:
5:20pm - A brief discussion on Data Project Working Group
5:30pm - Talk by Hengyang Li with Q&A, PhD Candidate,
Mechanical Engineering, Northwestern University
"Mechanistic Data Science for Mechanical Simulation and Design"
click to see full description

more
click to hide full description

less
Tuesday, November 29, 2022 at 5:15 PM - 7:00 PM
Northwestern Institute on Complex Systems (NICO)