Events
WED@NICO SEMINAR: James Moody, Duke University "The Structural Dynamics of Groups and Roles in Early Adolescent Friendship Networks"
Northwestern Institute on Complex Systems (NICO)
12:00 PM
//
Lower Level Chambers Hall
Speaker:
James Moody - Professor in the Department of Sociology and Director of the Duke Network Analysis Center, Duke University.
Talk Abstract:
A fundamental aspect of school life rests on the collective substructures of peer networks. We examine two intersecting substructures here: peer groups defined as dense communities of close friends and role positions, defined on the pattern of ties one is embedded within, which are closely aligned with the school status structure. Combined, these two dimensions define the social field of a school for adolescents. Despite intense policy interest in "peer pressure– and theoretical interests in generalizations of fields, there is little basic descriptive information on the life-history of these key social network substructures in real-world networks, in part due to lack of available data and appropriate methods. Here, we describe the dynamics of groups and roles in remarkable new dynamic data on 6 waves of peer network data in a way that lets us see the simultaneous emergence of behavior homophily and status stability.
Co-Sponsor:
This talk is co-sponsored by the CONNECT Research Program within the Institute for Sexual and Gender Minority Health and Wellbeing. CONNECT is focused around elucidating the complex mechanisms driving the health disparities of stigmatized populations, in particular gender and sexual minorities. In order to build cross-campus connections, CONNECT will be hosting a livestream of this talk on the Chicago Campus at 625 North Michigan Avenue in the 5th Floor Conference Room. Lunch will be served for attendees. Please contact Mich Elliott (me@northwestern.edu) with any questions.
Live Stream:
This talk is being livestreamed via BlueJeans.
To join the Meeting: https://bluejeans.com/353775799
To join via Browser: https://bluejeans.com/353775799/browser
click to see full description

more
click to hide full description

less
Wednesday, October 5, 2016 at 12:00 PM - 1:00 PM
Lower Level Chambers Hall Map
Northwestern Institute on Complex Systems (NICO)
Data Science Nights - Nov 2022 Meeting w/ Hengyang Li (Mechanical Engineering)
Northwestern Institute on Complex Systems (NICO)
5:15 PM
//
Chambers Hall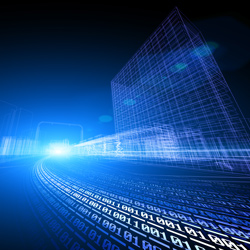 NOVEMBER MEETING: Tuesday, November 29, 2022 at 5:20pm (US Central)

In person at: Chambers Hall, 600 Foster St, Evanston, IL
or via Zoom: https://northwestern.zoom.us/j/95396859605

RSVP: Kindly RSVP if you plan to attend to reserve your spot.

DATA SCIENCE NIGHTS are monthly talks on data science techniques or applications, organized by Northwestern University graduate students and scholars. Aspiring, beginning, and advanced data scientists are welcome!

AGENDA:
5:20pm - A brief discussion on Data Project Working Group
5:30pm - Talk by Hengyang Li with Q&A, PhD Candidate,
Mechanical Engineering, Northwestern University
"Mechanistic Data Science for Mechanical Simulation and Design"
click to see full description

more
click to hide full description

less
Tuesday, November 29, 2022 at 5:15 PM - 7:00 PM
Northwestern Institute on Complex Systems (NICO)