Events
WED@NICO SEMINAR: Filippo Menczer, Indiana University "The Spread of Misinformation in Social Media"
Northwestern Institute on Complex Systems (NICO)
12:00 PM
//
Lower Level Chambers Hall
Speaker:
Filippo Menczer - Professor of Informatics and Computer Science and Director of the Center for Complex Networks and Systems Research, Indiana University.
Talk Abstract:
As social media become major channels for the diffusion of news and information, they are also increasingly attractive and targeted for abuse and manipulation. This talk overviews ongoing network analytics, data mining, and modeling efforts to understand the spread of misinformation online and offline. I present machine learning methods to detect astroturf and social bots, and outline initial steps toward computational fact-checking, as well as theoretical models to study how truthful and truthy facts compete for our collective attention. These efforts will be framed by a case study in which, ironically, our own research became the target of a coordinated disinformation campaign. Joint work with many members and collaborators of the Center for Complex Networks and Systems Research and the Indiana University Network Science Institute. This research is supported by the National Science Foundation, McDonnell Foundation, and DARPA. Any opinions, findings, and conclusions or recommendations expressed in this material are those of the authors and do not necessarily reflect the views of these funding agencies.
Livestream:
For those off campus, this week's talk is being livestreamed via BlueJeans.
To join the Meeting: bluejeans.com/275894828
To join via Browser: bluejeans.com/275894828/browser
click to see full description

more
click to hide full description

less
Wednesday, September 28, 2016 at 12:00 PM - 1:00 PM
Lower Level Chambers Hall Map
Northwestern Institute on Complex Systems (NICO)
Data Science Nights - Nov 2022 Meeting w/ Hengyang Li (Mechanical Engineering)
Northwestern Institute on Complex Systems (NICO)
5:15 PM
//
Chambers Hall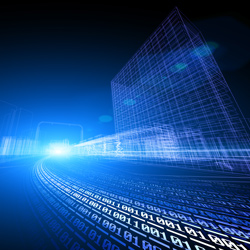 NOVEMBER MEETING: Tuesday, November 29, 2022 at 5:20pm (US Central)

In person at: Chambers Hall, 600 Foster St, Evanston, IL
or via Zoom: https://northwestern.zoom.us/j/95396859605

RSVP: Kindly RSVP if you plan to attend to reserve your spot.

DATA SCIENCE NIGHTS are monthly talks on data science techniques or applications, organized by Northwestern University graduate students and scholars. Aspiring, beginning, and advanced data scientists are welcome!

AGENDA:
5:20pm - A brief discussion on Data Project Working Group
5:30pm - Talk by Hengyang Li with Q&A, PhD Candidate,
Mechanical Engineering, Northwestern University
"Mechanistic Data Science for Mechanical Simulation and Design"
click to see full description

more
click to hide full description

less
Tuesday, November 29, 2022 at 5:15 PM - 7:00 PM
Northwestern Institute on Complex Systems (NICO)