Events
Wednesdays@NICO Seminar: The Rise and Fall of US School Shootings
Northwestern Institute on Complex Systems (NICO)
12:00 PM
//
Lower Level Chambers Hall
The Rise and Fall of US School Shootings
Wednesdays@NICO | 12:00-1:00 PM, May 18, 2016 | Chambers Hall, Lower Level
Adam Pah, Clinical Assistant Professor of Management & Organizations, Kellogg School of Management
Associate Director, Research Assistant Professor Northwestern Institute on Complex Systems (NICO)
Abstract
Frequent school shootings are a unique US phenomenon that appears to defy understanding or solution. While earlier research focused on the case study of mass killings, recent studies proposed that social contagion is a contributing factor. Unfortunately, obtaining robust findings has been hampered by the use of multiple idiosyncratic datasets. We have assembled a carefully curated dataset built upon a careful review of original sources. With our curated dataset we find that school shooting rates are time dependent and, since 2006, the US has experienced an elevated rate. We also find that when the time-dependency of the school shootings rate is accounted for we find no evidence for the role of social contagion.
Bio
Adam Pah is a Clinical Assistant Professor at the Kellogg School of Management and Organizations at Northwestern University. He also serves as the Associate Director of and an Assistant Research Professor at NICO, the Northwestern Institute on Complex Systems. He received his BS from Arizona State University, PhD from Northwestern University, and has worked industrially as a Data Scientist. His research is interdisciplinary and covers a range of topics; however, his work is mainly concerned with healthcare, networks, and social phenomena. Specific projects that he is currently involved with are innovation adoption in physician networks, improving healthcare quality and cost through data-driven analysis, assessing the effects of missing information on social dynamics, and social contagion.
click to see full description

more
click to hide full description

less
Wednesday, May 18, 2016 at 12:00 PM - 1:00 PM
Lower Level Chambers Hall Map
Northwestern Institute on Complex Systems (NICO)
Data Science Nights - Nov 2022 Meeting w/ Hengyang Li (Mechanical Engineering)
Northwestern Institute on Complex Systems (NICO)
5:15 PM
//
Chambers Hall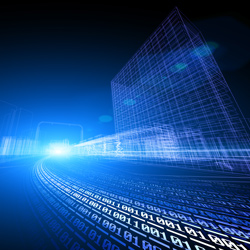 NOVEMBER MEETING: Tuesday, November 29, 2022 at 5:20pm (US Central)

In person at: Chambers Hall, 600 Foster St, Evanston, IL
or via Zoom: https://northwestern.zoom.us/j/95396859605

RSVP: Kindly RSVP if you plan to attend to reserve your spot.

DATA SCIENCE NIGHTS are monthly talks on data science techniques or applications, organized by Northwestern University graduate students and scholars. Aspiring, beginning, and advanced data scientists are welcome!

AGENDA:
5:20pm - A brief discussion on Data Project Working Group
5:30pm - Talk by Hengyang Li with Q&A, PhD Candidate,
Mechanical Engineering, Northwestern University
"Mechanistic Data Science for Mechanical Simulation and Design"
click to see full description

more
click to hide full description

less
Tuesday, November 29, 2022 at 5:15 PM - 7:00 PM
Northwestern Institute on Complex Systems (NICO)