Events
Wednesdays@NICO Seminar: Limits to Socio-Cultural Inference from Tweets & Books
Northwestern Institute on Complex Systems (NICO)
12:00 PM
//
Lower Level Chambers Hall
Limits to Socio-Cultural Inference from Tweets & Books
Wednesdays@NICO | 12:00-1:00 PM, May 4, 2016 | Chambers Hall, Lower Level
Chris Danforth, Associate Professor, Mathematics & Statistics, College of Engineering and Mathematical Sciences, University of Vermont
Abstract
Scientific analysis of large-scale text has begun to reveal remarkable insights into human behavior. Indeed, there is growing evidence that our society's daily online interactions can be appropriately aggregated into digital measures of physical mobility, emotional health, and linguistic evolution. However, the socio-technical instruments of tomorrow will be limited by the quality of the data they are fed, as well as human awareness of their existence. This talk will describe our ongoing effort to quantify the population-scale sentiment associated with any topic using Twitter, including a public health application where we found 80% of opinions to be expressed by non-human actors. We will also describe our recent analysis of the Google Books corpus, and point to the need to fully characterize its behavior before drawing broad conclusions about cultural dynamics.
Bio
Chris Danforth is the Flint Professor of Mathematical, Natural, and Technical Sciences at the University of Vermont. With colleague Peter Dodds, he co-directs the Computational Story Lab, a group of applied mathematicians and data scientists at the undergraduate, masters, PhD, and postdoctoral level working on large-scale, systems problems in many fields including sociology, nonlinear dynamics, networks, ecology, and physics. The group has built several socio-technical instruments including the Hedonometer and the Lexicocalorimeter. Danforth's formal background is in nonlinear dynamics applied to weather and climate prediction, and he is a member of the Mathematics & Climate Research Network.
click to see full description

more
click to hide full description

less
Wednesday, May 4, 2016 at 12:00 PM - 1:00 PM
Lower Level Chambers Hall Map
Northwestern Institute on Complex Systems (NICO)
Data Science Nights - Nov 2022 Meeting w/ Hengyang Li (Mechanical Engineering)
Northwestern Institute on Complex Systems (NICO)
5:15 PM
//
Chambers Hall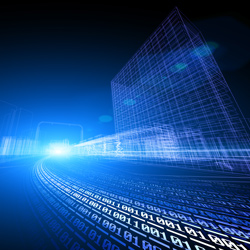 NOVEMBER MEETING: Tuesday, November 29, 2022 at 5:20pm (US Central)

In person at: Chambers Hall, 600 Foster St, Evanston, IL
or via Zoom: https://northwestern.zoom.us/j/95396859605

RSVP: Kindly RSVP if you plan to attend to reserve your spot.

DATA SCIENCE NIGHTS are monthly talks on data science techniques or applications, organized by Northwestern University graduate students and scholars. Aspiring, beginning, and advanced data scientists are welcome!

AGENDA:
5:20pm - A brief discussion on Data Project Working Group
5:30pm - Talk by Hengyang Li with Q&A, PhD Candidate,
Mechanical Engineering, Northwestern University
"Mechanistic Data Science for Mechanical Simulation and Design"
click to see full description

more
click to hide full description

less
Tuesday, November 29, 2022 at 5:15 PM - 7:00 PM
Northwestern Institute on Complex Systems (NICO)