Events
Wednesdays@NICO Seminar: The Hidden Costs of Requiring Accounts Online: Quasi-Experimental Evidence from Peer Production
Northwestern Institute on Complex Systems (NICO)
12:00 PM
//
Lower Level Chambers Hall
The Hidden Costs of Requiring Accounts Online: Quasi-Experimental Evidence from Peer Production
Wednesdays@NICO | 12:00-1:00 PM, April 27, 2016 | Chambers Hall, Lower Level
Aaron Shaw, Assistant Professor, School of Communication, Northwestern University
Abstract
Open collaboration in peer production communities like Wikipedia and OpenStreetMap generates public information goods of immense value. Some communities require participants to create accounts and login before contributing whereas others do not. Do these user accounts support cooperation or inhibit greater participation? Prior literature makes divergent predictions, but lacks observational evidence capable of identifying causal effects. In this talk, I report results from an empirical study conducted together with Professor Benjamin Mako Hill (University of Washington). We use exhaustive longitudinal data from 137 natural experiments in a population of wiki communities where would-be contributors were suddenly required to create and login with a user account in order to participate. We estimate the impact of the change and find that requiring user accounts dramatically reduces the number of low quality contributions, deters higher quality participation, and leads to a small increase in the number of contributors creating new accounts. We conclude that user accounts are costly barriers to entry that introduce tradeoffs for public goods production.
Bio:
Aaron Shaw is an Assistant Professor in the Communication Studies Department at Northwestern University, a Faculty Associate of the Berkman Center for Internet and Society at Harvard University, and a founder of the Community Data Science Collective. At Northwestern, he is Director of the Media, Technology and Society Program as well as an affiliate of the Institute for Policy Research, the Buffett Institute, and the SONIC research group. Aaron studies the organization of collective action and collaboration online, with a focus on peer production communities. He holds degrees from UC Berkeley and Stanford and has received awards from professional associations including the American Sociological Association, the Association for Computing Machinery, and the American Political Science Association.
click to see full description

more
click to hide full description

less
Wednesday, April 27, 2016 at 12:00 PM - 1:00 PM
Lower Level Chambers Hall Map
Northwestern Institute on Complex Systems (NICO)
Data Science Nights - Nov 2022 Meeting w/ Hengyang Li (Mechanical Engineering)
Northwestern Institute on Complex Systems (NICO)
5:15 PM
//
Chambers Hall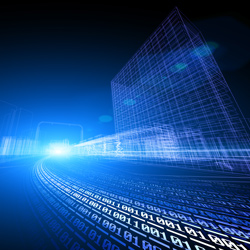 NOVEMBER MEETING: Tuesday, November 29, 2022 at 5:20pm (US Central)

In person at: Chambers Hall, 600 Foster St, Evanston, IL
or via Zoom: https://northwestern.zoom.us/j/95396859605

RSVP: Kindly RSVP if you plan to attend to reserve your spot.

DATA SCIENCE NIGHTS are monthly talks on data science techniques or applications, organized by Northwestern University graduate students and scholars. Aspiring, beginning, and advanced data scientists are welcome!

AGENDA:
5:20pm - A brief discussion on Data Project Working Group
5:30pm - Talk by Hengyang Li with Q&A, PhD Candidate,
Mechanical Engineering, Northwestern University
"Mechanistic Data Science for Mechanical Simulation and Design"
click to see full description

more
click to hide full description

less
Tuesday, November 29, 2022 at 5:15 PM - 7:00 PM
Northwestern Institute on Complex Systems (NICO)