Events
Wednesdays@NICO Seminar: The Economic Consequences of Hospital Admissions
Northwestern Institute on Complex Systems (NICO)
12:00 PM
//
Lower Level Chambers Hall
The Economic Consequences of Hospital Admissions
Wednesdays@NICO | 12:00-1:00 PM, April 20, 2016 | Chambers Hall, Lower Level
Matthew Notowidigdo, Associate Professor, Department of Economics, Weinberg College of Arts and Sciences
Abtract
We examine some economic consequences of hospitalizations using an event study approach in which we link one million individuals with a (non-pregnancy related) hospital admission to a 10-year panel of their consumer credit reports.
For prime-age adults with health insurance, wefind that hospital admissions increase unpaid medical bills, increase bankruptcy rates, reduce access to credit, and reduce borrowing. For uninsured, prime-age adults, we find substantially larger impacts on unpaid medical bills and bankruptcy, but similar effects on access to credit and borrowing; for the elderly, wefind impacts only on unpaid medical bills. Our results suggest that insured adults are not fully protected against adverse economic consequences from hospital admissions, and that the uninsured may not be substantially less protected economically. Relatedly, our results suggest an important role for uninsured income consequences of hospital admissions; we estimate that less than 20 percent of the adverse consequences for prime-age insured adults can be attributed to uncovered medical expenses.
Bio
Matthew Notowidigdo studies a broad set of topics in labor and health economics. In labor economics, his research has focused on understanding the causes and consequences of unemployment duration dependence, the incidence of local labor demand shocks, and the economic effects of unemployment insurance over the business cycle. Notowidigdo's research in health economics focuses on the effects of public health insurance on labor supply, the effects of health on the marginal utility of consumption, and the effects of income on health spending. Notowidigdo is an Associate Editor at the Quarterly Journal of Economics, a member of the Board of Editors at the American Economic Journal - Economic Policy, and a Research Associate at the National Bureau of Economics Research.
click to see full description

more
click to hide full description

less
Wednesday, April 20, 2016 at 12:00 PM - 1:00 PM
Lower Level Chambers Hall Map
Northwestern Institute on Complex Systems (NICO)
Data Science Nights - Nov 2022 Meeting w/ Hengyang Li (Mechanical Engineering)
Northwestern Institute on Complex Systems (NICO)
5:15 PM
//
Chambers Hall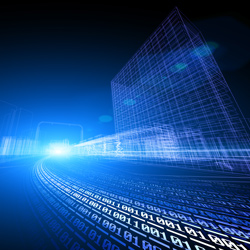 NOVEMBER MEETING: Tuesday, November 29, 2022 at 5:20pm (US Central)

In person at: Chambers Hall, 600 Foster St, Evanston, IL
or via Zoom: https://northwestern.zoom.us/j/95396859605

RSVP: Kindly RSVP if you plan to attend to reserve your spot.

DATA SCIENCE NIGHTS are monthly talks on data science techniques or applications, organized by Northwestern University graduate students and scholars. Aspiring, beginning, and advanced data scientists are welcome!

AGENDA:
5:20pm - A brief discussion on Data Project Working Group
5:30pm - Talk by Hengyang Li with Q&A, PhD Candidate,
Mechanical Engineering, Northwestern University
"Mechanistic Data Science for Mechanical Simulation and Design"
click to see full description

more
click to hide full description

less
Tuesday, November 29, 2022 at 5:15 PM - 7:00 PM
Northwestern Institute on Complex Systems (NICO)