Events
Wednesdays@NICO Seminar: Moving Past Rational Behavior: A Game Theory Experiment
Northwestern Institute on Complex Systems (NICO)
12:00 PM
//
Lower Level Chambers Hall
Moving Past Rational Behavior: A Game Theory Experiment
Wednesdays@NICO | 12:00-1:00 PM, March 2, 2016 | Chambers Hall, Lower Level
Julia Poncela-Casasnovas, Northwestern Institute on Complex Systems
Abstract
Both in real life situations and behavioral experiments alike, people often behave against game-theoretical predictions. However, little is known about whether or not individuals display consistency when facing various games, or, if they do, what would be a possible classification of these different-but-consistent behaviors. I present the results of a lab-in-the-field experiment, with individuals playing multiple games under different incentives, with different, anonymous partners. Then, by running a robust clustering algorithm on the data, I am able to classify the subjects in distinct, well-defined groups (–phenotypes–) according to their actions in the different scenarios presented to them. I identify these phenotypes as Trustful, Pessimist, Envious, Optimist, and Clueless. None of these phenotypes correspond to the expected behavior from the Nash equilibria, however, I am able to clearly infer their behavioral rules, and also to connect them with a measure of risk-aversion. My classification is applicable in contexts beyond social dilemmas, and opens the door for more realistic modeling of human behavior, along with practical applications: from business management and human resources, to global policy making.
Bio
I work with Professor Brian Uzzi at NICO, studying the emergence of scientific fields, collaboration dynamics at institutions, and how errors propagate in networks. I received my BS, MS, and PhD in Physics from the University of Zaragoza, where I studied how complex network topologies affect game theoretic outcomes. Since then I have expanded my research interests into the social sciences, studying how medical innovations are adopted and how an individual's network of contacts could help achieve weight-loss goals.
click to see full description

more
click to hide full description

less
Wednesday, March 2, 2016 at 12:00 PM - 1:00 PM
Lower Level Chambers Hall Map
Northwestern Institute on Complex Systems (NICO)
Data Science Nights - Nov 2022 Meeting w/ Hengyang Li (Mechanical Engineering)
Northwestern Institute on Complex Systems (NICO)
5:15 PM
//
Chambers Hall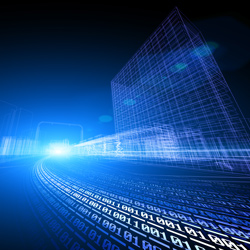 NOVEMBER MEETING: Tuesday, November 29, 2022 at 5:20pm (US Central)

In person at: Chambers Hall, 600 Foster St, Evanston, IL
or via Zoom: https://northwestern.zoom.us/j/95396859605

RSVP: Kindly RSVP if you plan to attend to reserve your spot.

DATA SCIENCE NIGHTS are monthly talks on data science techniques or applications, organized by Northwestern University graduate students and scholars. Aspiring, beginning, and advanced data scientists are welcome!

AGENDA:
5:20pm - A brief discussion on Data Project Working Group
5:30pm - Talk by Hengyang Li with Q&A, PhD Candidate,
Mechanical Engineering, Northwestern University
"Mechanistic Data Science for Mechanical Simulation and Design"
click to see full description

more
click to hide full description

less
Tuesday, November 29, 2022 at 5:15 PM - 7:00 PM
Northwestern Institute on Complex Systems (NICO)