Events
Wednesdays@NICO Seminar: Control for Information Acquisition
Northwestern Institute on Complex Systems (NICO)
12:00 PM
//
Lower Level Chambers Hall
Control for Information Acquisition
Wednesdays@NICO | 12:00-1:00 PM, February 17, 2016 | Chambers Hall, Lower Level
Todd Murphey, Associate Professor of Mechanical Engineering, McCormick School of Engineering, Northwestern University
Abstract
Autonomous active sensing creates the need for sensor motion to maximize information acquisition. Synthesizing trajectories for nonlinear dynamical systems generally requires some form of metric that allows one to compute the utility of a trajectory, including both its information value and its energetic cost. In this talk, I will discuss the use of information-based metrics, such as ergodicity, to define the quality of a trajectory. Optimizing these metrics can be both mathematically and numerically challenging, but using them as part of a trajectory optimization scheme allows one to directly encode information needs into the continuous-time evolution of a dynamic system. I will illustrate the ideas with a variety of experimental and computational results, including using an underwater robot in localization tasks and a Baxter robot automatically experimenting on its environment.
Bio
Dr. Todd D. Murphey is an Associate Professor of Mechanical Engineering at Northwestern University. He received his B.S. degree in mathematics from the University of Arizona and the Ph.D. degree in Control and Dynamical Systems from the California Institute of Technology. His laboratory is part of the Neuroscience and Robotics Laboratory, and his research interests include computational methods for mechanics and optimal control, physical networks, and information theory in physical systems. Honors include the National Science Foundation CAREER award in 2006, membership in the 2014-2015 DARPA/IDA Defense Science Study Group, and Northwestern's Charles Deering McCormick Professorship of Teaching Excellence. He is a Senior Editor of the IEEE Transactions on Robotics.
click to see full description

more
click to hide full description

less
Wednesday, February 17, 2016 at 12:00 PM - 1:00 PM
Lower Level Chambers Hall Map
Northwestern Institute on Complex Systems (NICO)
Data Science Nights - Nov 2022 Meeting w/ Hengyang Li (Mechanical Engineering)
Northwestern Institute on Complex Systems (NICO)
5:15 PM
//
Chambers Hall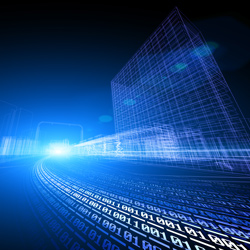 NOVEMBER MEETING: Tuesday, November 29, 2022 at 5:20pm (US Central)

In person at: Chambers Hall, 600 Foster St, Evanston, IL
or via Zoom: https://northwestern.zoom.us/j/95396859605

RSVP: Kindly RSVP if you plan to attend to reserve your spot.

DATA SCIENCE NIGHTS are monthly talks on data science techniques or applications, organized by Northwestern University graduate students and scholars. Aspiring, beginning, and advanced data scientists are welcome!

AGENDA:
5:20pm - A brief discussion on Data Project Working Group
5:30pm - Talk by Hengyang Li with Q&A, PhD Candidate,
Mechanical Engineering, Northwestern University
"Mechanistic Data Science for Mechanical Simulation and Design"
click to see full description

more
click to hide full description

less
Tuesday, November 29, 2022 at 5:15 PM - 7:00 PM
Northwestern Institute on Complex Systems (NICO)