Events
Wednesdays@NICO Seminar: Re-Engineering Cities: The Role of Complexity Science
Northwestern Institute on Complex Systems (NICO)
12:00 PM
//
Lower Level Chambers Hall
Wednesdays@NICO | 12:00-1:00 PM, January 27, 2016 | Chambers Hall, Lower Level
Sybil Derrible, Assistant Professor, Civil and Materials Engineering & Director, Complex and Sustainable Urban Networks (CSUN) Lab, University of Illinois-Chicago
Abstract
By 2100, the global population is forecasted to reach 10 billion, with the vast majority of people living in cities. At the same time, cities will drastically need to adapt to provide for their residents in a sustainable manner. In the words of Einstein: "We cannot solve our problems with the same thinking we used when we created them–, and we therefore need to come up with novel solutions to effectively address our problems, away from the current practice. In this talk, I will not provide these solutions, but I will discuss recent research produced at the Complex and Sustainable Urban Networks (CSUN) Laboratory that can provide us with valuable and insightful information about our current performance. First, I will talk about our work on urban road systems; we notably found that they seem to possess a coupled complexity feature consisting of one fractal component and one non-fractal component. Second, I will discuss a new tool that we are developing using network science to perform binless frequency analyses. We have applied the tool to World Bank data (life expectancy, GDP, and GHG emissions) to track the performance of individual countries over time and to make a composite triple bottom line index. Finally, I will discuss several research ideas in the works, including ideas on spatial reasoning, inspired by Christopher Alexander's seminal article "The City is not a Tree–.
Bio
Sybil Derrible is an Assistant Professor of Sustainable Infrastructure Systems at the University of Illinois at Chicago and the Director of the Complex and Sustainable Urban Networks (CSUN) Laboratory. He has a Ph.D. from the University of Toronto, and he was a Visiting Research Fellow at the Singapore-MIT Alliance for Research and Technology. Sybil was recently awarded a NSF CAREER Award for his project "Understanding the Fundamental Principles Driving Household Energy and Resource Consumption for Smart, Sustainable, and Resilient Communities–. His main research focuses on using complexity science, urban metabolism, and geographic information systems to create knowledge and generate methods to help design more sustainable and resilient urban engineering systems.
click to see full description

more
click to hide full description

less
Wednesday, January 27, 2016 at 12:00 PM - 1:00 PM
Lower Level Chambers Hall Map
Northwestern Institute on Complex Systems (NICO)
Data Science Nights - Nov 2022 Meeting w/ Hengyang Li (Mechanical Engineering)
Northwestern Institute on Complex Systems (NICO)
5:15 PM
//
Chambers Hall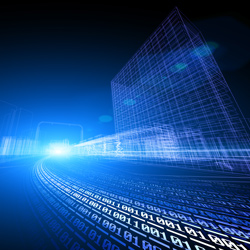 NOVEMBER MEETING: Tuesday, November 29, 2022 at 5:20pm (US Central)

In person at: Chambers Hall, 600 Foster St, Evanston, IL
or via Zoom: https://northwestern.zoom.us/j/95396859605

RSVP: Kindly RSVP if you plan to attend to reserve your spot.

DATA SCIENCE NIGHTS are monthly talks on data science techniques or applications, organized by Northwestern University graduate students and scholars. Aspiring, beginning, and advanced data scientists are welcome!

AGENDA:
5:20pm - A brief discussion on Data Project Working Group
5:30pm - Talk by Hengyang Li with Q&A, PhD Candidate,
Mechanical Engineering, Northwestern University
"Mechanistic Data Science for Mechanical Simulation and Design"
click to see full description

more
click to hide full description

less
Tuesday, November 29, 2022 at 5:15 PM - 7:00 PM
Northwestern Institute on Complex Systems (NICO)