Events
Wednesdays@NICO Seminar | Durable Feminist Fields: The Persistence of Structure and Culture in New York City and Chicago | Laura Nelson, Northwestern University
Northwestern Institute on Complex Systems (NICO)
12:00 PM
//
Lower Level Chambers Hall
Wednesdays@NICO
Durable Feminist Fields: The Persistence of Structure and Culture in New York City and Chicago
Much of the research on U.S. women's movements suggests that the first wave "woman suffrage– movement remained almost exclusively in the political realm, while the second wave feminist movement was unique in its emphasis on the social, cultural, and personal spheres. My research challenges this account, showing that the so-called "between-wave– distinction existed, but it existed between cities within each wave. For instance, I show that what historians call second-wave feminism—the feminism that focused on cultural and personal issues—was actually New York City-style feminism that stretched all the way back to the first wave. To identify these patterns I use network and computational text analyses to measure the different structures and underlying cultural assumptions of the feminist fields in New York City and Chicago between 1865 and 1975. I detail three mechanisms producing this within-city persistence, each contributing to a city's unique "rolling inertia.– This research points to the importance of the institutionalization of city-based political cultures in shaping social movement fields. I suggest that computational methods, including automated text analysis, can open up new avenues for measuring (latent) cultural institutions and can lead to new ways of conducting formal comparative-historical social science.
Laura Nelson
Postdoctoral Research Fellow
Management & Organizations, Kellogg School of Management
Northwestern Institute on Complex Systems (NICO)
Northwestern University
Laura Nelson is a Postdoctoral Research Fellow in the Department of Management and Organizations at the Kellogg School of Management, Northwestern University, and is a research affiliate at the Northwestern Institute on Complex Systems. She received her PhD in sociology from the University of California at Berkeley. She uses open source tools and computational methods to research social movements, institutions, culture, and gender.
click to see full description

more
click to hide full description

less
Wednesday, October 14, 2015 at 12:00 PM - 1:00 PM
Lower Level Chambers Hall Map
Northwestern Institute on Complex Systems (NICO)
Data Science Nights - Nov 2022 Meeting w/ Hengyang Li (Mechanical Engineering)
Northwestern Institute on Complex Systems (NICO)
5:15 PM
//
Chambers Hall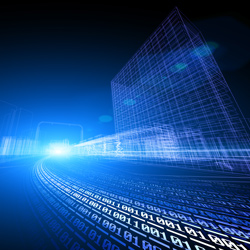 NOVEMBER MEETING: Tuesday, November 29, 2022 at 5:20pm (US Central)

In person at: Chambers Hall, 600 Foster St, Evanston, IL
or via Zoom: https://northwestern.zoom.us/j/95396859605

RSVP: Kindly RSVP if you plan to attend to reserve your spot.

DATA SCIENCE NIGHTS are monthly talks on data science techniques or applications, organized by Northwestern University graduate students and scholars. Aspiring, beginning, and advanced data scientists are welcome!

AGENDA:
5:20pm - A brief discussion on Data Project Working Group
5:30pm - Talk by Hengyang Li with Q&A, PhD Candidate,
Mechanical Engineering, Northwestern University
"Mechanistic Data Science for Mechanical Simulation and Design"
click to see full description

more
click to hide full description

less
Tuesday, November 29, 2022 at 5:15 PM - 7:00 PM
Northwestern Institute on Complex Systems (NICO)