Uri Wilensky receives NICO Faculty Service Award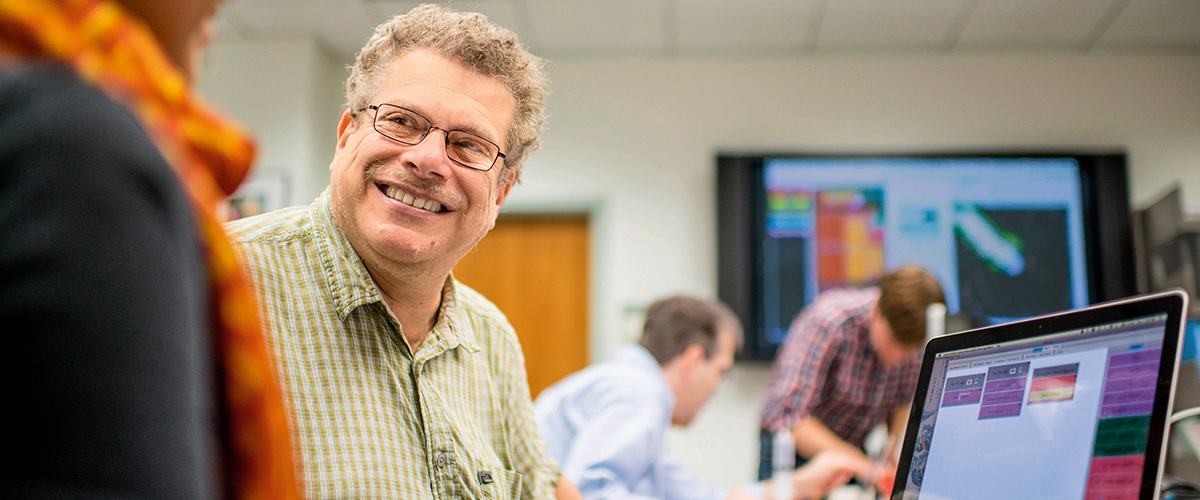 Uri Wilensky is the inaugural recipient of the NICO Faculty Service Award.  The award recognized Professor Wilensky's contributions to the study of complex systems and to the NICO Community.
Professor Wilensky is the Lorraine H. Morton professor of Learning Sciences and Computer Science at Northwestern University. He is known worldwide for the development, maintenance, and distribution of NetLogo, a multi-agent programmable modeling environment used by hundreds of thousands of students, teachers, and researchers. He is also one of the founding members of NICO and has served multiple terms both on the internal Advisory Board and on the NICO Executive Committee.
In addition, Professor Wilensky teaches "Designing and Constructing Models with Multi-Agent Languages", a NICO core course that exposes students annually to agent-based modeling and the study of complex systems.

Professor Wilensky was presented this award on May 18, 2022 before our final Wednesdays @ NICO seminar of the spring quarter.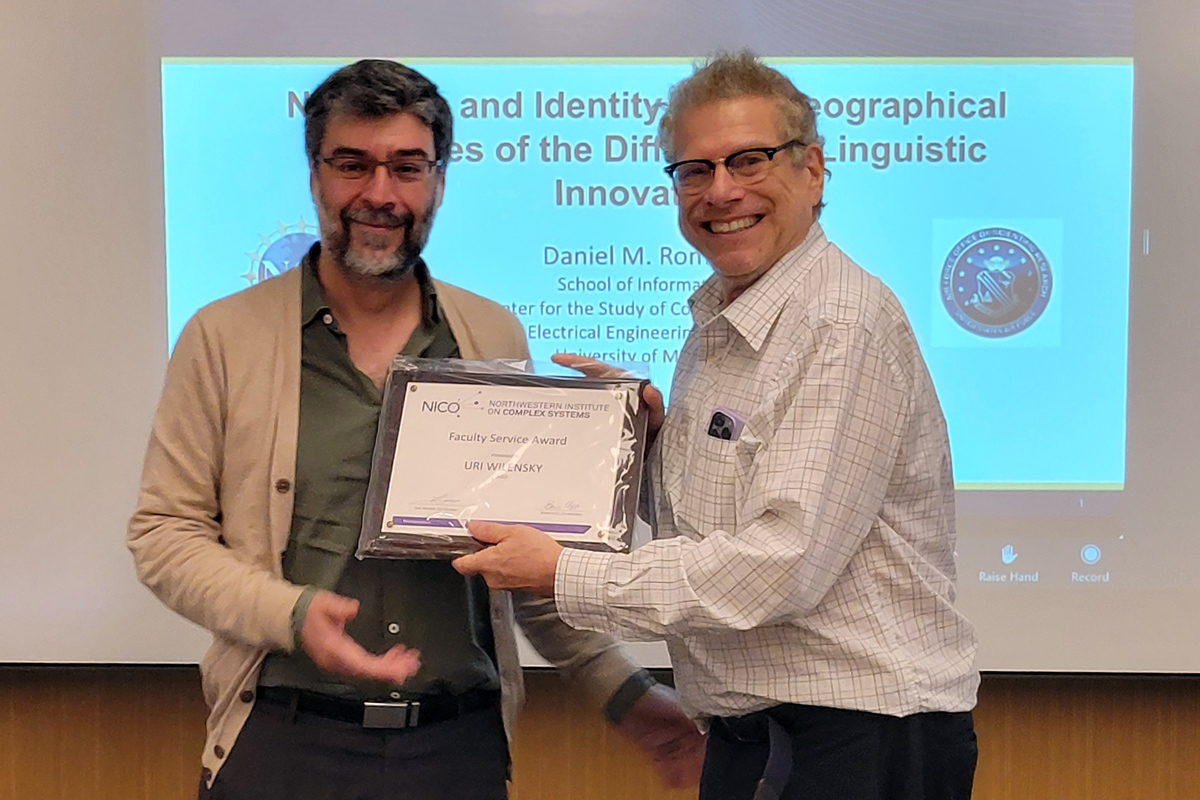 For more information on Professor Wilensky's research and teaching activities, please visit the Center for Connected Learning and Computer-Based Modeling (CCL).