IDEO acquires Chicago data science firm Datascope, founded by Northwestern Alumni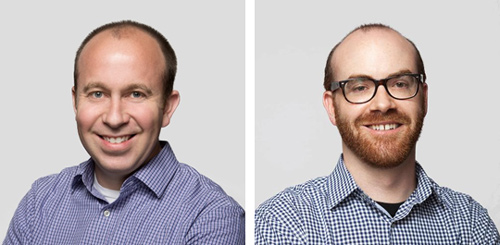 This month IDEO has acquired the Chicago-based data science firm Datascope. Datascope was founded by Northwestern University Alumni Dean Malgrem and Mike Stringer, who received PhD's in 2009 under the advisement of Luis Amaral-- in Chemical and Biological Engineering and Physics respectively.  In addition, Mike Stringer was a Post-Doctoral Fellow at NICO in Brian Uzzi's lab prior to forming Datascope, and both are NICO external faculty members.
IDEO is planning a new offering called Design for Augmented Intelligence and has added 15 data scientists from Datascope with this acquisition. Datascope scientists will be integrated into IDEO's project teams, with data scientists working side by side with researchers, engineers, and interactive designers.
From Fast Company:
"We've been talking from the perspective of design, and how [data science] influences design, but this is the edge of data science, too," Stringer says. "Data scientists have an enormous amount to learn from human-centered design community. This is also the frontier for data science: to figure out how to apply the skills and abilities that data scientists typically have in service of people's needs."
Further Reading:
Related Research:
Below are examples of research published by Dean Malgrem and Mike Stringer during their appointments at Northwestern.