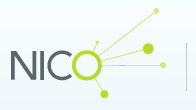 Northwestern Institute on Complex Systems




Science of Science Chicago
Science of Science Chicago is a meeting place for Science of Science in the Chicago area - across different universities and campuses.
These meetings at Northwestern's Medical Campus are for people who are interested in research on Science of Science in the Chicago area. We hope to create a shared regular meeting place for scientific exchange and discussion across different universities, and university campuses, and different methodological approaches, and scientific backgrounds.
​
Please visit the Science of Science Chicago web site for more information: http://www.science-of-science-chicago.org/
Recent News:
The most recent meeting took place on February 27, 2017, and featured researchers from NICO, Amaral Lab, and Allesina lab.