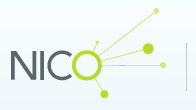 Northwestern Institute on Complex Systems




Support NICO
Donors support NICO's mission by funding activities such as
The weekly Wednesday@NICO seminar series
Postdoctoral fellowships
Curriculum innovation at the undergraduate and graduate level
Corporate sponsors may participate in conference and executive education, as well as engage NICO faculty in research and speaking engagements.
The Northwestern Institute on Complex Systems, as part of Northwestern University, is a non-profit organization, and all donations are tax deductible.  For more information on giving, contact the NICO Co-directors.
Past NICO donors include Abbott Labs, Alfred P. Sloan Foundation, the American College of Chest Physicians, D. Brady, Emerja, ExxonMobil, Facebook, Integrated Marketing Consulting, Intel, Kraft, Microsoft, Merck, PFC Energy, Raytheon, Sage Publishing, Social Science Research Council, StrategyScape, State Farm, Syndio, Thompson Reuters, and Westlaw.