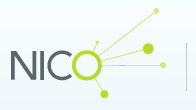 Northwestern Institute on Complex Systems




One Book One Northwestern: Superstorms, Climate Change, and the Future of Cities
Eric Klinenberg - Professor of Sociology and Director of the Institute for Public Knowledge at New York University
March 30, 2017, 6:00-7:00 PM
Segal Visitor Center, 1841 Sheridan Rd, Evanston, IL 60208
This event is co-sponsored with One Book One Northwestern, the Institute for Policy Research and the Department of Sociology.
Abstract:
Instances of natural disasters are on the rise, and few places are ready. In this talk, Eric Klinenberg draws on his recent New Yorker article "Adaptation" and his book "Heat Wave: A Social Autopsy of Disaster in Chicago" to explore the concept of "climate-proofing" our cities.
Bio:
Eric Klinenberg, Professor of Sociology and Director of the Institute for Public Knowledge at New York University, is a social scientist who sheds light on massive demographic, social, and environmental transformations. In Heat Wave, he takes a look at the future of cities in the age of climate change. In Going Solo, he charts the societal impact of people who live alone. His most recent book, The New York Times bestseller Modern Romance (co-authored with comedian Aziz Ansari), explores the ways we find love today.
Calendar:
Add this event to your calendar via Plan It Purple