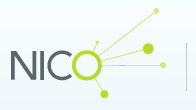 Northwestern Institute on Complex Systems




Heterogeneous Peer Effects in Education

Wednesdays@NICO Seminar, Noon, January 22, 2014, Chambers Hall, Lower Level
Professor Eleonora Patacchini, Center for Policy Research, Syracuse University
Abstract
We develop a network model looking at the role of different types of peers in education. The empirical salience of the model is tested using a very detailed longitudinal dataset of adolescent friendship networks. We find that there are strong and persistent peer effects in education but peers tend to be influential only when their friendships last more than a year and not a shorter period of time. In the short run, however, both types of ties have an impact on current grades.
Biography 
Eleonora Patacchini is Associate Professor of Economics at Syracuse University and a Senior Research Associate of the Center for Policy Research in the Maxwell School at Syracuse. She is also a Research Fellow at the Einaudi Institute for Economics and Finance (Rome), at the  Kiel Institute for the World Economy (Kiel), at the Centre for Economic Policy Research (London), and at IZA, Institute for the Study of Labor (Bonn).
Her recent research focuses on the economics of networks, with particular interest in understanding how interpersonal interactions shapes economic decision-making, the functioning of trading networks and the diffusion and value of information in online networks. A novel perspective includes the use of network models to understand the formation, transmission and persistence of cultural values, as well as their interaction with peer effects, social structure's characteristics and standard economic incentives. Her work on network effects in the intergenerational transmission of gender identity has been profiled in Bloomberg and in the PBS Newshour.
Her publications have appeared in general interest and field journals, including the Review of Economic Studies, the Journal of the European Economic Association, the European Economic Review, Economic Policy, Review of Network Economics, the Journal of Economic Geography, Labour Economics, the Journal of Law, Economics and Organization and the Journal of Urban Economics, among others. She is also the Associate Editor of the Journal of Urban Economics, Regional Science and Urban Economics and Co-Editor of the e-journal Economics.