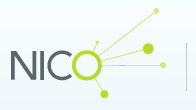 Northwestern Institute on Complex Systems




Music as a complex system: Etudes on swarms, networks, and electronic music

Wednesdays@NICO Seminar, 12:00 pm, November 6, 2013, Chambers Hall, Lower Level
Dr. Cristian Huepe
Abstract
While music has always been related to science and engineering through acoustics and perception, the development of new technological networks for its production, performance, and appreciation allows us to view it today in the context of complex systems. In this talk, I will describe recent projects that show how music can be considered an emergent phenomenon, illustrating the artistic, scientific, and technological possibilities opened by this new perspective. I will demonstrate and discuss:
-  An etude on approaches for mapping complex multi-agent dynamics into sounds and music
-  Swarm simulations that can control a robot orchestra and could help design active drums
-  The widespread use of networked audiovisual components in the production and performance of electronic music and in our Makers of Sense project
-   New smartphone-based technologies allowing audience interaction in major electronic music events
Biography
Dr. Cristián Huepe is a physicist conducting research in complex systems, nonlinear dynamics and statistical physics. He has worked in various areas throughout his career, including: superfluidity, Bose-Einstein condensates, finite-time singularities, spatiotemporal chaos, and Faraday waves. His current research focuses on the dynamics of collective motion and complex networks. Dr. Huepe obtained his PhD in Physics at the École Normale Supérieure in Paris, after completing undergraduate studies in his native Chile. He was then a postdoc in Chicago, first at the University of Chicago and later at Northwestern University. He currently works as an unaffiliated research scientist supported by the US National Science Foundation and a visiting researcher at the Northwestern Institute on Complex Systems (NICO – Northwestern University) and the Max Planck Institute for the Physics of Complex Systems (Dresden, Germany). His work has been featured in Science Daily, Focus Online, National Geographic and Wired Magazine, among others. In addition to his academic work, Dr. Huepe produces and performs electronic music. He has released several albums as labo_labs and as part of the Makers of Sense duo. He has also helped bring artists and scientists together by organizing events such as the workshop "Networks and nonlinearity in the musical experience" at the ZiF Center for Interdisciplinary Research (Bielefeld, Germany) and the "3rd Leonardo Satellite Symposium on Arts, Humanities, and Complex Networks", part of NetSci2012.