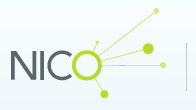 Northwestern Institute on Complex Systems




Crowd Soft Control - Moving Beyond the Opportunistic?

Wednesdays@NICO Seminar, Noon, May 2 2012, Chambers Hall, Lower Level
Prof. Fabian Bustamante, Northwestern University
Abstract
A number of novel wireless networked services, ranging from participatory sensing to social networking, leverage the increasing capabilities of mobile devices and the movement of the individuals carrying them. For many of these systems, their effectiveness fundamentally depends on coverage and the particular mobility patterns of the participants. Given the strong spatial and temporal regularity of human mobility, the needed coverage can typically only be attained through a large participant base. We are exploring an alternative approach to attain coverage without scale – (soft) controlling participants' movements by leveraging the built-in incentives of location-based gaming and social applications. We call our approach Crowd Soft Control (CSC). By pairing network services with these location-based apps, CSC allows researchers to use an application's incentives (e.g. games objectives) to control the movement of participating users, increasing the effectiveness and efficiency of the associated net-work service. In this talk, I will present the case for Crowd Soft Control, describe an initial prototype of our ideas and discuss potential benefits and costs in the context of two case studies.
Biography
Fabian E. Bustamante is an associate professor of computer science in the EECS Department at Northwestern University. He joined Northwestern in 2002, af-ter receiving his M.S. and Ph.D. from the College of Computing at Georgia Tech. He leads the AquaLab group investigating networking and systems issues with Internet-scale distributed computing. Fabia n is a recipient of the US National Science Foundation CAREER award and the E.T.S. Watson Fellowship Award from the Science Foundation of Ireland, and a senior member of both the ACM and the IEEE. For more detailed information and a list of publications, please visit: http://www.aqualab.cs.northwestern.edu.