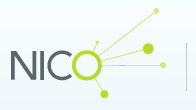 Northwestern Institute on Complex Systems




How Far Does the Apple Fall From the Tree?

Wednesdays@NICO Seminar, Noon, April 21 2010, Chambers Hall, Lower Level
Prof. Robert Dean Malmgren, Northwestern University
Abstract 
When it comes to mentorship, our answer to this question is often based on anecdotal evidence or unsophisticated rules of thumb (e.g., protégés of successful mentors are themselves successful). In this talk, I will take a step toward addressing this question more quantitatively. Specifically, I will present results regarding one aspect of mentor emu-lation by studying mentorship fecundity—the number of protégés a mentor trains—with data from the Mathematics Genealogy Project, which tracks the mentorship record of thousands of mathematicians over several centuries. I will demonstrate that fecundity among academic mathematicians is correlated with election to the National Academy of Sciences and publication productivity. I will also show that the average fecundity of mentors remains stable over 60 years of recorded mentorship. Finally, I will show that mentors with small fecundity train protégés that go on to have a 37% larger than expected mentorship fecundity while mentors with large fecundity train protégés that go on to have a 29% larger than expected fecundity early in their career, but a 31% smaller than expected fecundity later in their career.