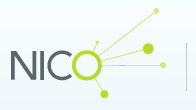 Northwestern Institute on Complex Systems




Northwestern Data Science Initiative
Wherever you look, there is talk of the revolution being brought about by "Big Data." But is Big Data just a fad, as its critics contend, or is there something at its core that is here to stay with us? - Luis Amaral
In 2015, NICO launched the Data Science Initiative to foster data science research at Northwestern. Please visit the Data Science Initiative web site to learn more: datascience.northwestern.edu
Recent News:
March 2017 - Data Science Research Support

Northwestern University currently hosts a significant number of faculty engaged and interested in data science. Some are in the methods disciplines (computer science, applied math, statistics) and many more are in domain disciplines across many schools. Many of these researchers are unaware of one another and there have not been opportunities for developing intellectual exchanges and focused discussions on data science research projects. The research of faculty here at Northwestern has demonstrated that strong interdisciplinary collaborations lead to increased scientific productivity and impact. Northwestern's Office of the Provost and Office of Research have made a financial commitment in order to promote the strengthening of interdisciplinary collaborations around data science with the goal of moving Northwestern forward in this area. Importantly, we are defining data science (and "big data") not by the absolute size of the data, but by its increase relative to what has been typical in a discipline.
As a result of the University's commitment, the Data Science Initiative has been granted funds to support faculty already involved or planning to get involved in Data Science. Funds have been allocated for the retaining and hiring of postdoctoral fellows and for the support of current graduate students. We will support on the order of 15-20 data science projects per year at the level of $10K-$50K in direct costs.
Submissions are open and applications will be accepted through March 31, 2017.
View the Funding Programs page for more information.