Events
WED@NICO SEMINAR: Adilson Motter, Northwestern University "Advantage of Diversity in Network Dynamics"
Northwestern Institute on Complex Systems (NICO)
12:00 PM
//
Lower Level Chambers Hall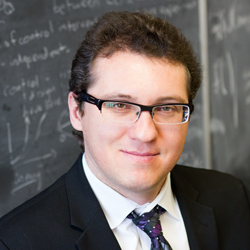 Title:
Advantage of Diversity in Network Dynamics: Convergence Because of (not Despite) Differences
Speaker:
Adilson Motter - Charles E. and Emma H. Morrison Professor, Department of Physics and Astronomy, Northwestern University
Talk Abstract:
Common wisdom assumes that individual entities are more likely to exhibit the same or similar behavior if they are equal to each other—imagine animals using the same gait, lasers pulsing together, birds singing the same notes, and agents reaching consensus. In this presentation, I will show that this assumption is in fact false in networks of interacting entities. This surprising observation is rooted in a new network phenomenon we term "asymmetry-induced symmetry– (AIS), in which the state of the system can be symmetric only when the system itself is not. Using spontaneous synchronization as a model process, I will discuss scenarios where the state in which all nodes exhibit identical dynamics (a state of maximum symmetry) can only be realized when the nodes themselves are not identical. AIS can be seen as the converse of the well-studied phenomenon of symmetry breaking, where the state has less symmetry than the system. AIS has far-reaching implications for processes that involve converging to uniform states; in particular, it offers a mechanism for yet-to-be-explained convergent forms of pattern formation, in which an asymmetric structure develops into a symmetric one. AIS also has implications for consensus dynamics, where it gives rise to scenarios in which interacting agents only reach consensus when they are sufficiently different from each other.
Live Stream:
To join the Meeting: bluejeans.com/8474912527
To join via Browser: bluejeans.com/8474912527/browser
click to see full description

more
click to hide full description

less
Wednesday, May 17, 2017 at 12:00 PM - 1:00 PM
Lower Level Chambers Hall Map
Northwestern Institute on Complex Systems (NICO)
Data Science Nights - Nov 2022 Meeting w/ Hengyang Li (Mechanical Engineering)
Northwestern Institute on Complex Systems (NICO)
5:15 PM
//
Chambers Hall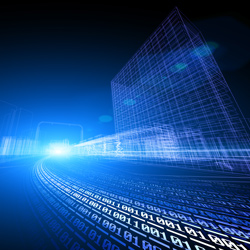 NOVEMBER MEETING: Tuesday, November 29, 2022 at 5:20pm (US Central)

In person at: Chambers Hall, 600 Foster St, Evanston, IL
or via Zoom: https://northwestern.zoom.us/j/95396859605

RSVP: Kindly RSVP if you plan to attend to reserve your spot.

DATA SCIENCE NIGHTS are monthly talks on data science techniques or applications, organized by Northwestern University graduate students and scholars. Aspiring, beginning, and advanced data scientists are welcome!

AGENDA:
5:20pm - A brief discussion on Data Project Working Group
5:30pm - Talk by Hengyang Li with Q&A, PhD Candidate,
Mechanical Engineering, Northwestern University
"Mechanistic Data Science for Mechanical Simulation and Design"
click to see full description

more
click to hide full description

less
Tuesday, November 29, 2022 at 5:15 PM - 7:00 PM
Northwestern Institute on Complex Systems (NICO)