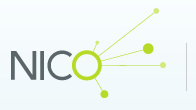 Northwestern Institute on Complex Systems



Wilensky Receives NSF Grant for Evolution Education

  Uri Wilensky
NICO faculty Uri Wilensky recently received a $1,000,000 award from the National Science Foundation REESE (Research and Evaluation on Education in Science and Engineering) program to develop and study computational materials for learning evolution.  The project, entitled "
Learning Evolution through Model-Based Inquiry:  Supporting Agent-Based Modeling in STEM Classrooms
," addresses one of the most controversial topics in American schools today:  how to teach evolution.  Biologists attest to the ubiquity of evolution, and assert that evolutionary explanations undergird their entire field and are of fundamental import. Yet, according to recent surveys, only 14% of American adults say they believe in naturalistic evolution. The hypothesis of Wilensky's project is that this low acceptance is due to the difficulties of understanding the mechanisms by which evolutions works. Proponents of intelligent design have argued that selection mechanisms could not, in principle, be sufficient to cross the "irreducible complexity" of the divide between species. By taking a view of evolution from the perspective of complex systems, it becomes possible to make sense of the emergence of new species and complexities through the accumulation of mechanisms over time.        
Wilensky, along with colleagues Michael Horn and Corey Brady, are developing agent-based modeling tools through which users can create virtual creatures; give them rules of behavior, birth and death; and place them in an environment and watch them evolve. They can modify the environment or the creatures' behavior, perform multiple experiments, and analyze the outcomes.
The materials use the
NetLogo
agent-based modeling system, developed by Wilensky, at Northwestern's
Center for Connected Learning and Computer-Based Modeling
.  These curricular materials, dubbed
BEAGLE
, are in development for use across the age spectrum, including courses for universities, high schools and middle school. In addition, Wilensky's team is designing the
NetTango
platform for tabletop surface computers for use by younger children. These materials will serve as the basis of exhibits at museums and are now being tested in Chicago's Field Museum.